Since this probably won't be happening for a while, I thought I'd upload some concept art from a fairly old game I was working on for a little while called "Esquade Des Bombes" or "Bombing Squadron".
In the end, the idea's probably a bit too complicated to pull off effectively, but if you're a programmer and you're at all interested in trying to bring this thing to life, don't hesitate to contact me about it!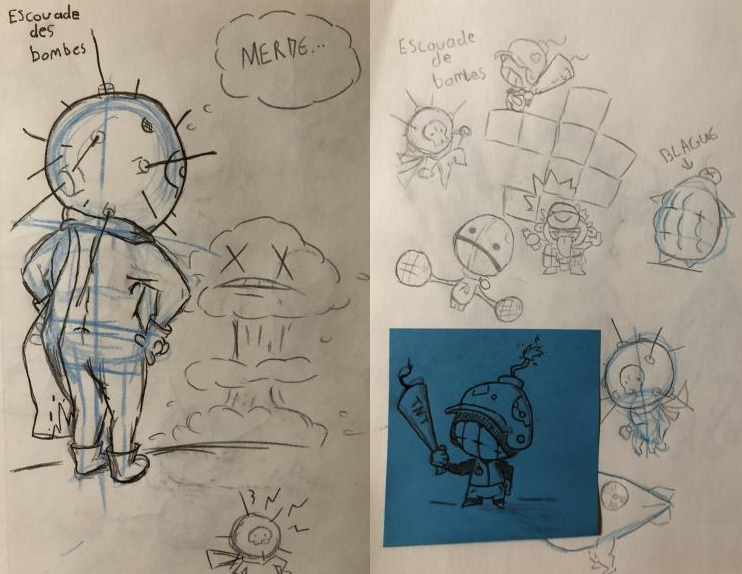 The game was meant to be a bit of a platform fighter, but with the quirk of all playable characters having a gimmick akin to Steve's in Super Meat Boy: tile-based destruction of environment objects, and the ability to place those tiles around for navigational purposes, or to prevent another character from recovering, hence the name "Escouade Des Bombes"/"Bombing Squadron". Characters were all to be based on different types of explosives, and I wanted to keep the movesets simplistic to compensate for that strange gameplay hook.
Really, I don't mind if somebody steals this idea. It's not really something I think I can personally finish without external aide anyhow.
At the very least, I think the character designs are pretty cool and I still really like them.